Since 88% of mobile time is spent on apps, mobile app monetization is crucial to success. Yes, there are multiple ways to do and it can sometimes get confusing. But not if you know exactly how each monetization strategy works and when to properly use them.
In this article, you'll find out all about all the popular ways to monetize your app without compromising the user experience.
What Is App Monetization?
After you have built an app, I know what you're thinking. How can I monetize my app when all the apps nowadays are free?
Well, while it may be true that 90-95% of the apps in the App Store and Google Play Store are free, there are still plenty of ways to monetize the app.
The best way to begin is to learn about different app monetization methods and what works best for your app. Some categories of apps thrive with only a specific monetization model, while others benefit from multiple monetization strategies.
There may be multiple ways to monetize the mobile app. But, be careful though. You have to choose the right one that will generate you money while not frustrating the user.
Below you will find all the effective app monetization ways that will generate you money in short and long term periods.
Why is App Monetization Important?
Paying app loses the battle at the very beginning. In fact, the statistics say that only 2% of people are willing to pay for the download. That's why app monetization is important.
Since the download itself is free, app developers have to find a way to monetize the app after the download. There are multiple android app monetization strategies: in-app purchases, subscription services, ads monetization, and sponsorships&partnerships.
The priority with all the monetization methods is to increase the app revenue while not affecting the app user experience.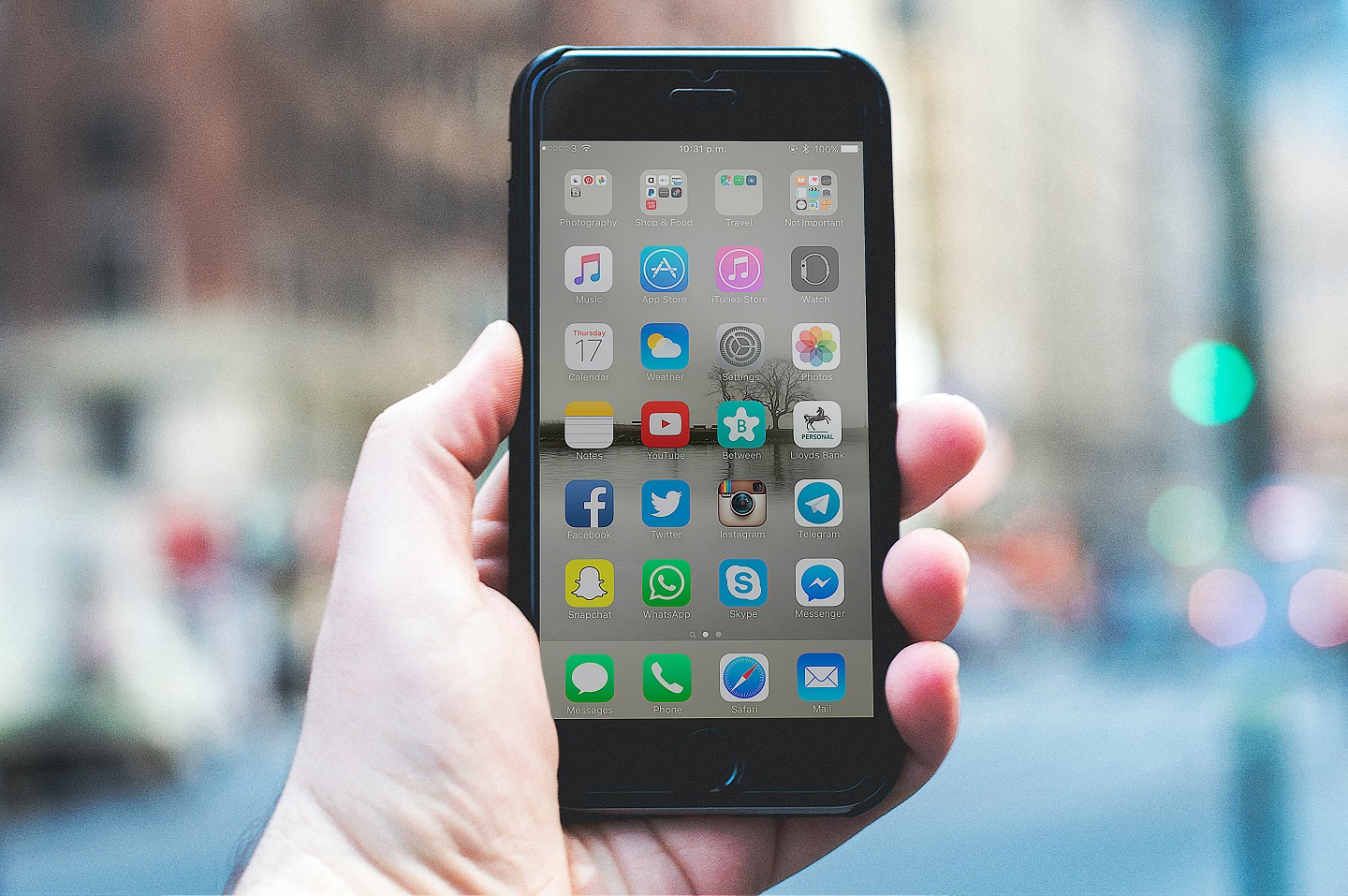 App Monetization Strategies & Examples
In-app Purchases
Since most of the apps are free, and if your is too, in-app purchases are a great way to earn some profit. This type of strategy is especially popular with mobile games apps.
While you can make the app itself free, charge for the gated features. Even better, make a virtual currency that users purchase with real money. The users then access the gated features with virtual currency.
What's crucial here is to keep a good balance between the free and affordable benefits for the ultimate user experience.
Examples of In-app Purchases:
Candy Crush – the app offers various in-app purchases that help the users improve their health or get a higher score on a gaming level.
Two Dots – they charge 0.99$ for their famous "Powerup + 5 Moves".
Pokemon Go – the users can buy premium items using PokéCoins. The users can make up to 50 PokéCoins a day while playing a game or they can purchase it with real money.
Subscription Services Method
This is one of the most popular monetization methods for service apps. Once the user downloads your app for free, you can offer them subscription services. This way, you offer different experiences to users with the freemium model and users with the premium version.
This doesn't have to be all or nothing concept. There can be multiple pricing levels that offer different features. By using this model non-paying users will provide revenue via ads and paying users will do that through subscription.
Examples of Subscription Services:
Tinder and similar working apps mostly use multiple subscription package methods. Here's how:
Subscription-free user – this type of user can download the app for free, but has a limited number of Likes and Super likes.
User with Tinder Plus – these users have multiple additional app features. They have an unlimited number of Likes, up to 5 Super Likes a day, and have a Passport feature that allows them to see people outside their location. Also, this is the ad-free version.
User with Tinder Gold – along with all the features that Tinder Plus users have, Gold users also have access to the dating app's Likes You and Top Picks feature.
The user can purchase the subscription for 1, 6, or 12 months.
Use Ads To Monetize Apps
Maybe the oldest and still the most popular way to monetize. The advertising app revenue strategy is the holy grail method for all free apps.
And there are multiple ways to get paid: Cost per Action (CPA), Cost per Thousand Impressions (CPM), and Cost per Click (CPC). The most important thing is to regulate the ads so they work well with your brand.
Advertising to users is pointless if you don't do it right. The slow, irrelevant ads will ruin the app user experience. On the other hand, the research on user behavior says that only 22 percent of users mind the relevant mobile advertising.
Examples of Ads Monetization:
App Banner Ads – usually placed at the top or bottom of the screen. These annoying banner ads have a reputation of being ineffective and distracting for the user. Still, if you're going to use them make sure they contain the advertiser's call to action (CTA) and quality graphics.
Interstitial Ads – similar to the mobile banner ads, but with an expanding, full-screen feature. That is why these ads are not subject to "banner blindness" (a phenomenon where users are so used to banner ads that they don't affect them). Place interstitial ads during a natural pause point, like in-between levels or while moving between menus.
Affiliate Ads – this is a method of app monetization that uses other apps, services, and products that are advertised through your app as a source of revenue. The reason why affiliate ads are effective is that they are referred to something already familiar through the trusty source. For best revenue per user put the affiliate ads at the relevant points. We suggest you put them in-between levels just like with the interstitial ads.
Reward Ads – a study showed that 77 percent of users would watch 30-second ads if it has some kind of reward at the end. This method of app monetization also requires relevant content and timing. These types of ads are most popular in apps with engaged users such as games. You can offer an extra life or coins at the end of the ad.
Native Ads – the least disruptive ads that live with the app content in harmony. When adjusted properly they provide the right experience for users. What's most important with these ads is to provide the right user behavior info to advertisers for an optimal experience. Check out the Twitter mobile app for a good example of native ads.
Playable ads – these are very common in mobile games. Playable ads use the verified try then buy method. The advertiser lets the user try their game by playing the ad with interactive gameplay. At the end of the ad comes a call to action (CTA). The advertisers reduce the uninstall rates and you monetize your app. It's a win-win situation for both.
Strong Partnerships & Sponsorships Methods
Nowadays, brands', or better yet apps', value depends on the loyalty of its customers. That's why sponsorships and partnerships are one of the most popular methods in nearly every business, especially when it comes to the monetization of your product.
This method of app monetization is also called influencer marketing. Sponsorship and partnership are possible if your app has a large user base and/or it's focused on a particular niche. Then, all you have to do is find a brand or influencer with a similar user base and achieve a partnership with them.
This situation can benefit both parties equally. You can monetize your app while connecting your users with a relatable brand and enabling their growth. The job of your partner would be to advertise your app to their users and increase the app growth through click-through rate (CTR).
Examples of Sponsorships & Partnership:
Daniel Wellington – this famous watchmaker owns its population solely to social media and influencers. With a series of sponsorships and partnerships with Instagram's most famous influencers they successfully reached their target audience in no time.
Podcraft and Samson Q2U microphone – Podcraft is a podcast about podcasting. It's no wonder they get asked daily about a good recommendation for microphones. That's why the Samson Q2U microphone saw the opportunity to expand by achieving a sponsorship with them.
App Monetization: Freemium Method
Mobile games and streaming apps increasingly use the freemium model to introduce their apps to the masses. One can download apps from the app stores for free, but to access a full set of features, users need to upgrade to the paid app version. To do so, they can either spend real money on virtual goods, or they can subscribe.
To make progress in games, users constantly need to level up, attack other players, or train to get rewards. However, the freemium model always includes "timers," where users get a power-up every few levels, or within a specific period.
To progress more quickly, users can exchange real money to boost and speed up their progress. In order of popularity, Clash of Clans earned $1.5 million a day. On the other hand, Pokémon Go is the first app that has generated over $600 million since its launch.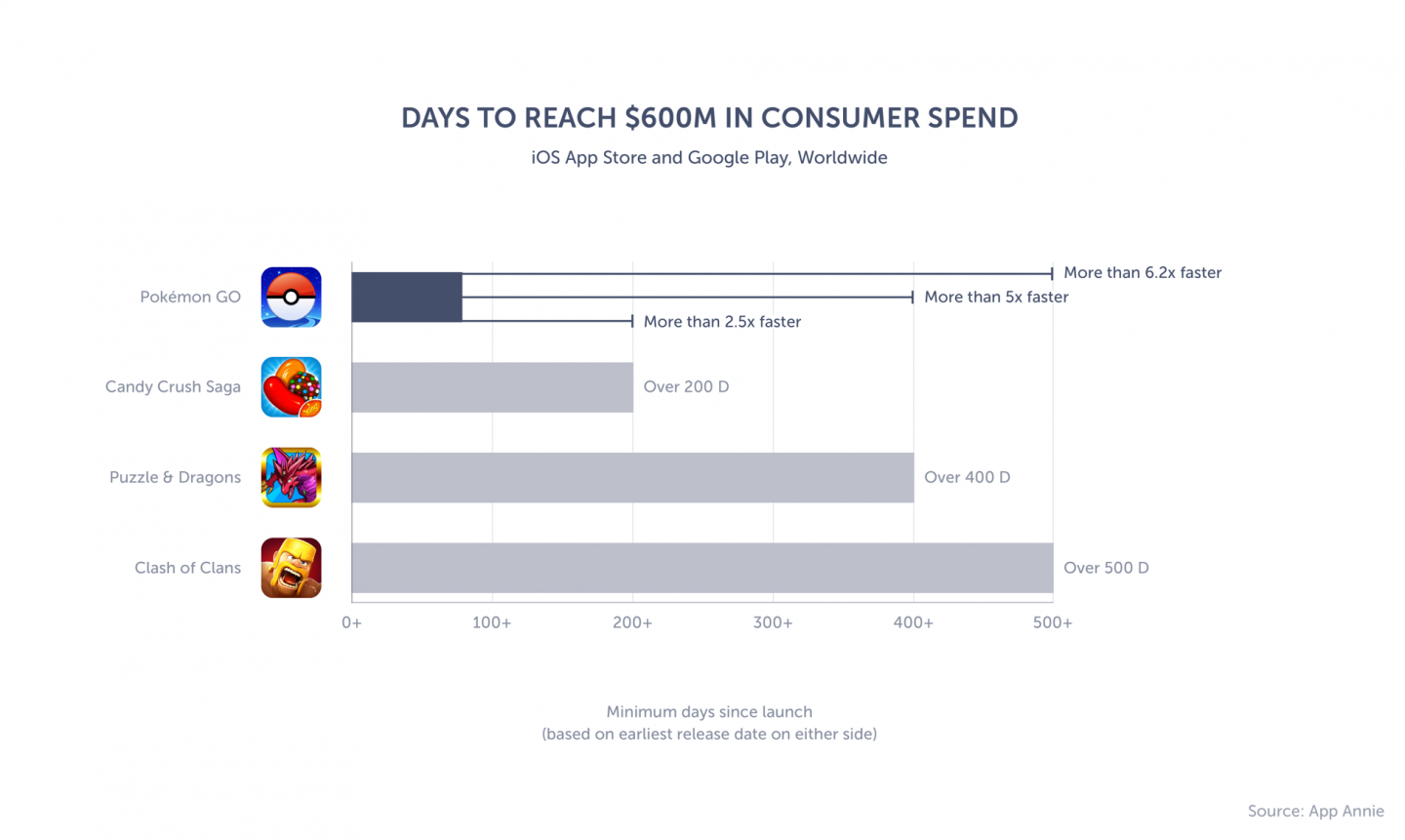 Spotify offers both free and premium versions to its users. The free version offers to listen to your favorite artists but with a few drawbacks. Firstly, ads will often interrupt you during your listening experience. It's the annoyance you cannot skip. Furthermore, skipping songs is not an option you can use as much as you want to either. If by any chance, you decide to upgrade to premium, you will get some benefits.
With premium, you can listen to any track, album, artist, or playlist you like at any time in any order with unlimited skips. Basically, you can listen to whatever music you want without any limitations in either the desktop or mobile apps. Not only that but also the audio quality will improve and there will be no ads to disturb your musical flow. You can listen offline and sync your playlists across multiple devices.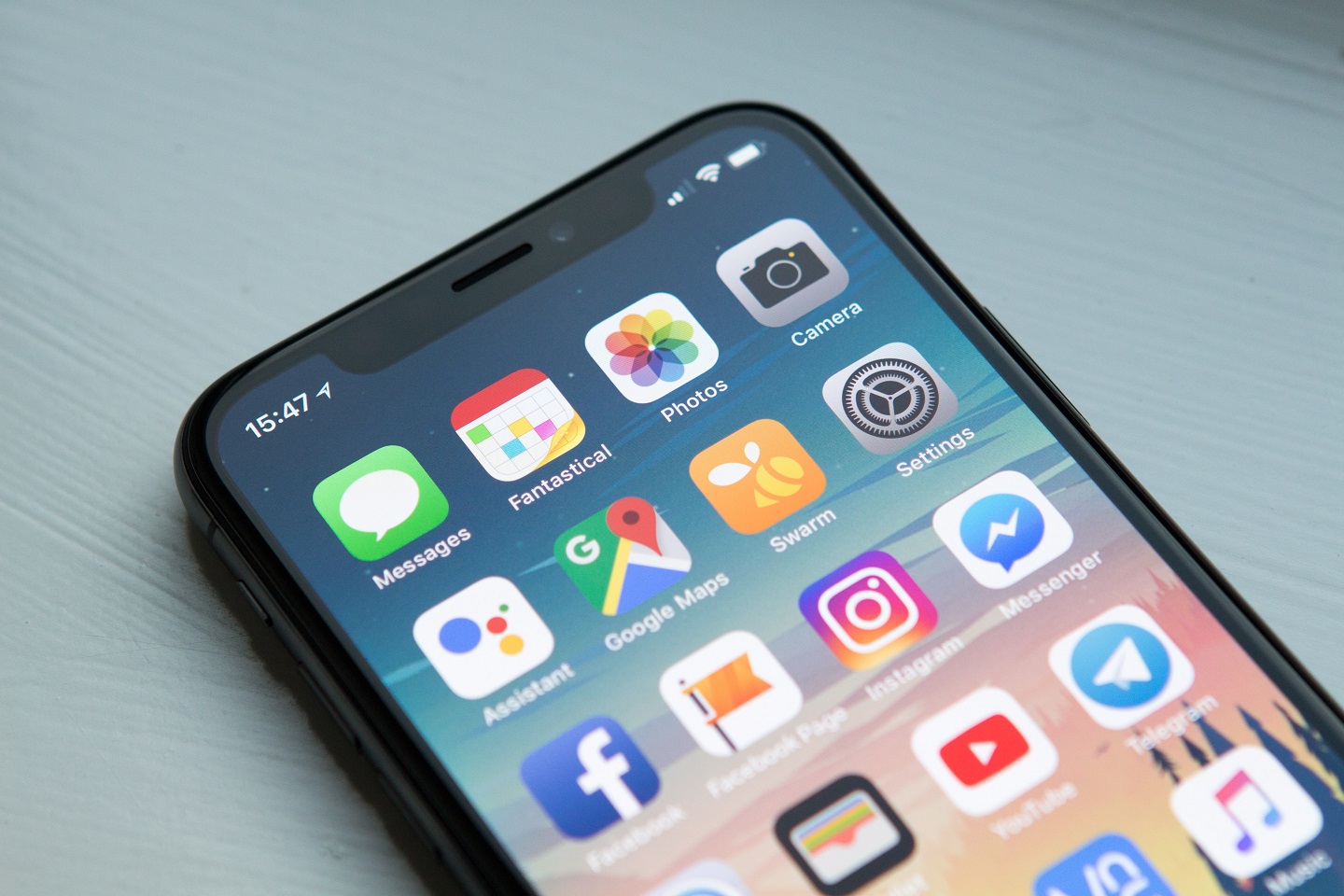 How to Improve App Monetization?
If you already tried all of our popular monetization methods and you want to improve, even more, we have a few more tricks up our sleeve.
Data monetization is a fantastic method focused on active users. Whenever the user uses the app, they leave some form of data. This data can be used to gain a better insight into users' behavior. That way, you can better adapt the app to suit your average user and thus improve the user experience and external revenue.
Transaction fees are a monetization method that can be used on apps that have a marketplace or are some kind of mediator in users' transactions.
As far as the marketplace app goes, monetization works in a way that you take a percentage fee when there's a transaction between users. Why would users agree on this? Well, unlike with traditional marketplace, there is no listing fee.
If we're talking about the transaction app, it works similarly to currency exchange. The user converts the currency (for example, Bitcoin) or trades in shares or other markets. Once the transaction is made, the app takes a percentage fee.
App Monetization Statistics: Millions of Reason Why To Monetize
In 2015 global app revenues reached $70 billion. In 2020, it was $189 billion. If it wasn't clear by now, apps are the future. Regarding the monetization methods, all of them are doing pretty well, but the one that stands out is the in-app advertising.
Most of the apps are packed with at least one kind of ad, with interstitial and reward ads leading the way, and native ads enthusiastically following.
As always, we advise you to follow the market day in and out. Although it seems like the in-app advertising isn't going anywhere the new alternative app monetization methods could be just around the corner.
Bonus Tip: Use Multiple Monetization Methods
Since all the app monetization models have their weaknesses and strengths it's best to combine multiple models. That will ensure the best revenue per user while preserving the beautiful user experience.
For example, you could use reward ads and in-app purchases. This is called hybrid app monetization strategy and it's more common than just a single app monetization strategy. It's certainly more effective than just one method of app monetization.
Combine the different monetization methods in a way you see fit. Just make sure not to burden the user. Every app needs to have happy users to reach out to big business success.
Mobile App Monetization FAQ
What is Hybrid app monetization?
Hybrid app monetization is using two or more methods of monetization at the same time. For example, you can use reward ads and in-app purchases.
How much money can an app make?
It depends on the app. With the right monetization method, it can make quite the money.
How do I monetize my mobile app?
There's more than one right method of app monetization. These methods are in-app purchases, subscription services, ads monetization, and sponsorships&partnerships.
Which monetization is best?
It depends on the type of app and the active users. In any case, we recommend hybrid monetization strategies. The current monetization strategy that seems to be the most efficient in most categories is in-app advertising.