Tyson 2.0
Tyson 2.0 is a mobile app made for undisputed cannabis users who want to reach new heights – just like the legendary boxer, entrepreneur, and icon Mike Tyson.
Welcome to Tyson 2.0
Shop
Login
Social Wall
Push Notification
Scheduled Delivery
Youtube
Blog
How was the Tyson 2.0 app made?
Process, features, and showcase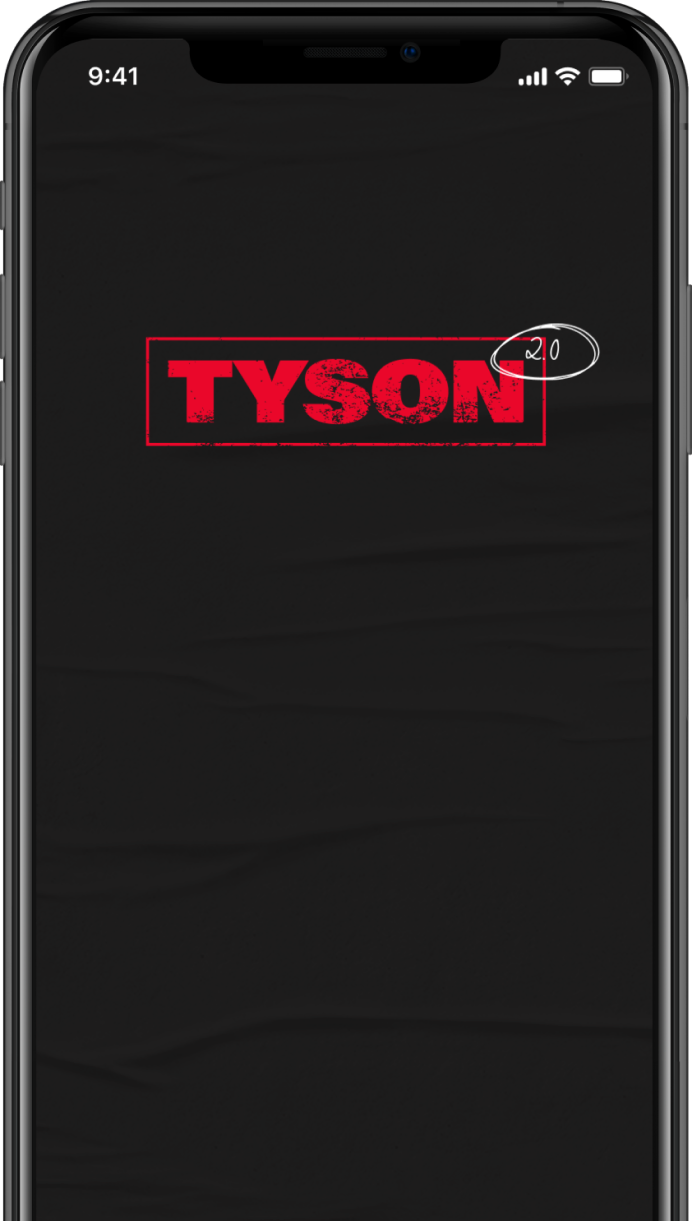 What is Tyson 2.0?
Tyson 2.0 is a premier cannabis company formed by legendary Mike Tyson. Its mission is to produce innovative, high-quality cannabis products known for purity, precision, and wide accessibility. When Mike was in his prime, he used cannabis to relax his body and focus his mind. It was always a tool close by that aided him in reaching the heights he did in his amazing boxing career.


The task
Shoutem's task was to create a new selling and marketing channel for users of Tyson 2.0 products – mobile app.
Mobile app had to have a few main features: shop & ordering, loyalty program, news feed, option to set a Youtube channel RSS, etc.
What can a user expect from Tyson 2.0?
What are the main features of the Tyson 2.0 mobile app?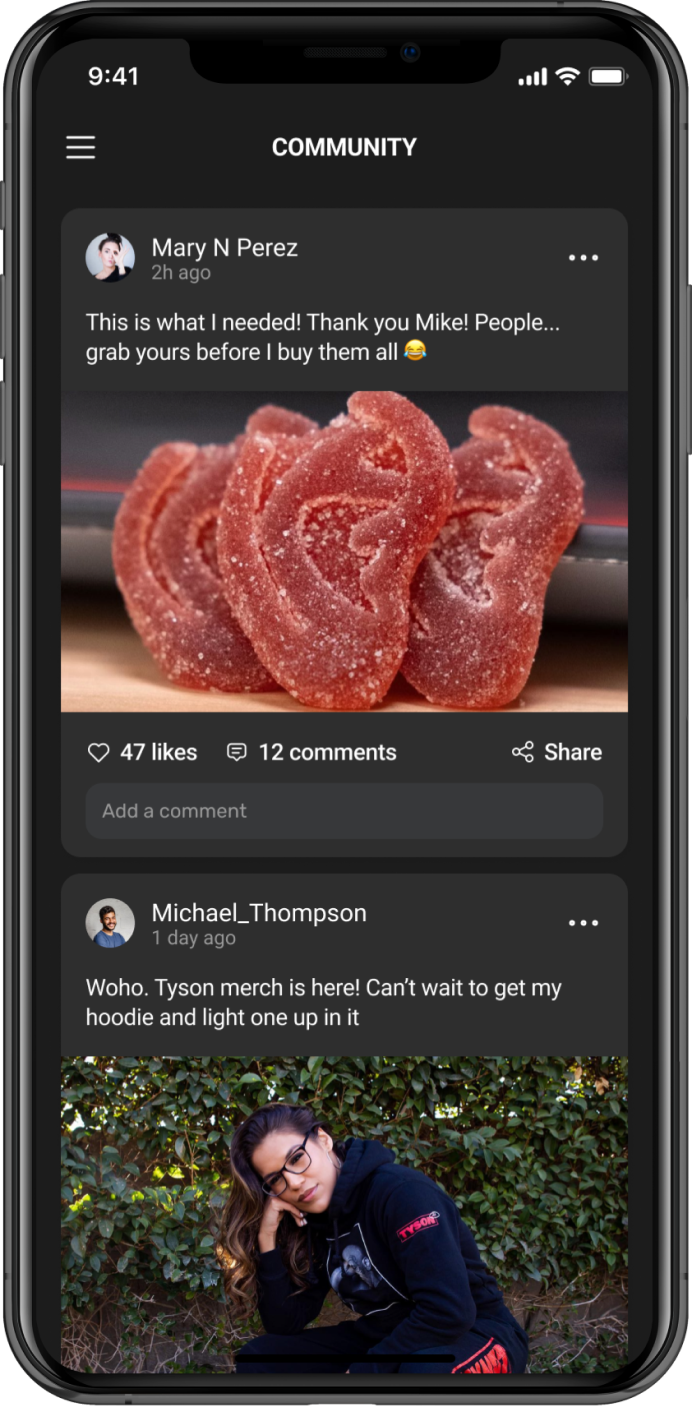 Login

Email and password login, setting up an account

Shop

Product categorization, information, and seamless ordering

News Feed

Sharing experience through posting images, likes, and comments

Youtube

Displaying videos from the official Tyson 2.0 Youtube channel

Blog

Listing blog articles from the website
Ordering flow with Tyson 2.0
Cannabis D2C mobile app solution
With Shoutem and Ginger, get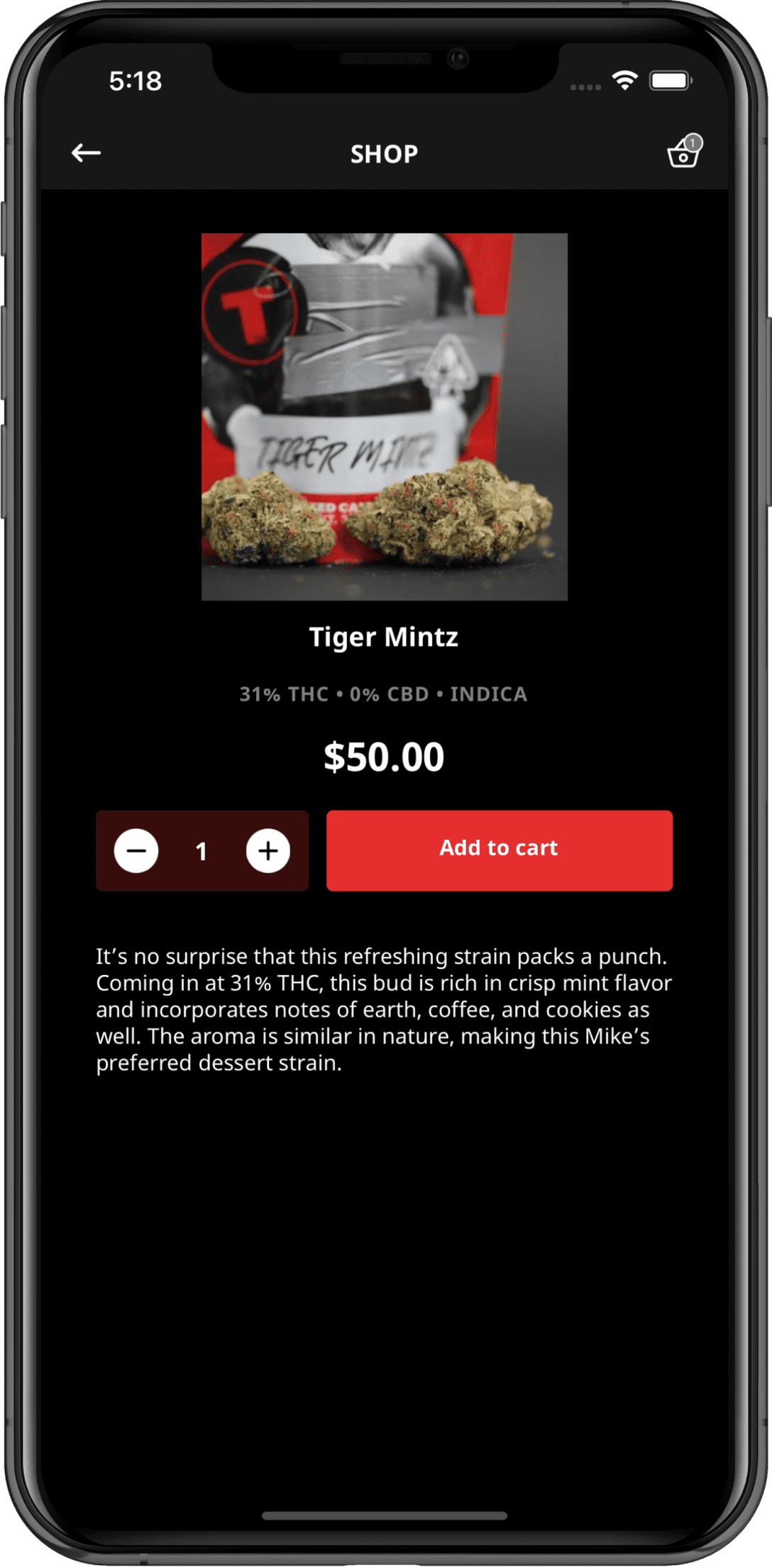 App Design

Creating user experience with easy app flow

Product Listing

Listing all your products just as same as at your website

Loyalty Rewards

Creating a system of loyalty points to collect rewards

Scheduled Delivery

Ordering system that will allow you a next-day delivery

App publishing

Preparing your cannabis app for both App Store and Google Play

App Growth

Important keywords, strong visuals and straightforward communication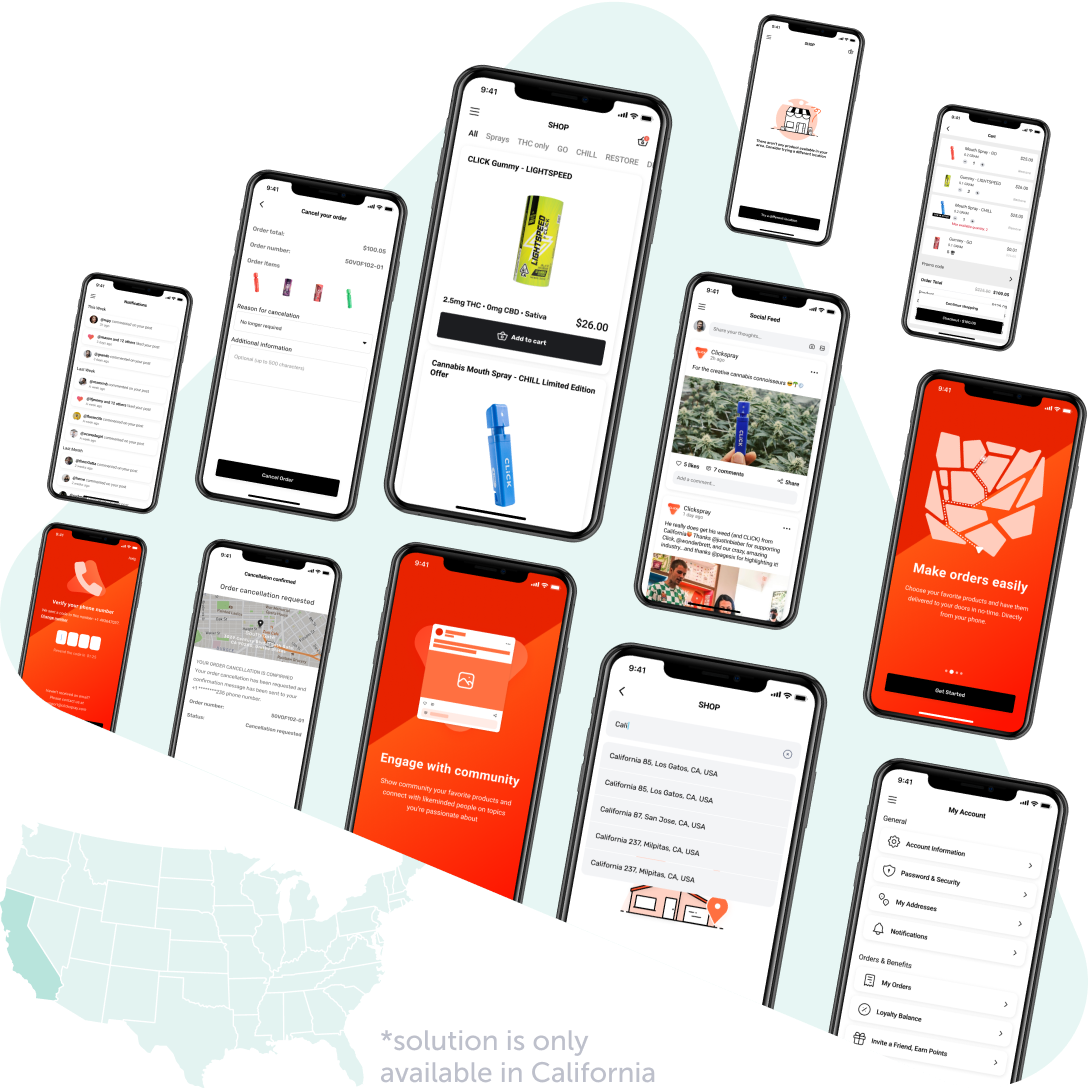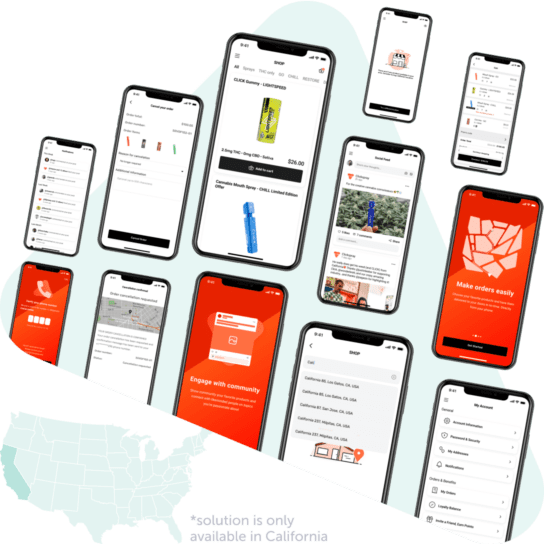 Success
Thank you for taking interest in our solutions. Our team will get in touch and provide you with further details on how Shoutem can help in bringing your brand and customers closer with mobile app.
Close
Subscribe to our newsletter
We'll send you creative inspiration, plus bussines insights and tips — written or curated by us, every other week.